October-December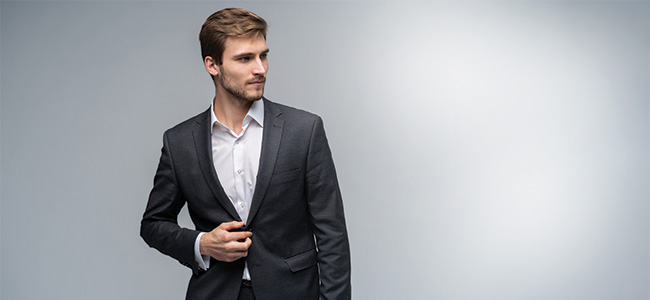 Lessons From A Life
Part 1
A Bible and Spirit of Prophecy compilation, with comments by
Several years ago, I heard the story of Larry Walters, a 33-year-old man who decided he wanted to see his neighborhood from a new perspective. He went down to the local army surplus store one morning and bought 45 used weather balloons. That afternoon he strapped himself into a lawn chair, to which several of his friends tied the now helium-filled balloons. He took along a six-pack of beer, a peanut-butter-and-jelly sandwich, and a BB gun, figuring he could shoot the balloons one at a time when he was ready to land. Walters, who assumed the balloons would lift him about 100 feet in the air, was caught off guard when the chair soared more than 11,000 feet into the sky—smack into the middle of the air traffic pattern at Los Angeles International Airport. Too frightened to shoot any of the balloons, he stayed airborne for more than two hours, forcing the airport to shut down its runways for much of the afternoon, causing long delays in flights from across the country. Soon after he was safely grounded and cited by the police, reporters asked him: "Larry, why did you do it?" To which Larry replied simply, "Because sometimes you gotta do something—you can't just sit there."
Larry Walters was tired of looking at life from the same old vantage point—he wanted to see things from a new perspective. But does that always work out well?
In Bible history, when King David was approaching death, he expressed, "The God of Israel said, the Rock of Israel spake to me, He that ruleth over men must be just, ruling in the fear of God. And he shall be as the light of the morning, when the sun riseth, even a morning without clouds; as the tender grass springing out of the earth by clear shining after rain" (2 Samuel 23:3, 4).
Solomon, David's heir, had every opportunity to make that happen. He was predisposed to be a good king and ruler. His father's charge to him was that he be strong, to prove himself to be a man, and to keep the commandments of the Lord.
The Early Reign of Solomon
We read that shortly after being crowned king, "Solomon loved the Lord, walking in the statutes of David his father: only he sacrificed and burnt incense in high places. And the king went to Gibeon to sacrifice there; for that was the great high place: a thousand burnt-offerings did Solomon offer upon that altar. In Gibeon the Lord appeared to Solomon in a dream by night: and God said, Ask what I shall give thee. And Solomon said, Thou hast shewed unto thy servant David my father great mercy, according as he walked before thee in truth, and in righteousness, and in uprightness of heart with thee; and thou hast kept for him this great kindness, that thou hast given him a son to sit on his throne, as it is this day. And now, O Lord my God, thou hast made thy servant king instead of David my father: and I am but a little child: I know not how to go out or come in. And thy servant is in the midst of thy people which thou hast chosen, a great people, that cannot be numbered nor counted for multitude. Give therefore thy servant an understanding heart to judge thy people, that I may discern between good and bad: for who is able to judge this thy so great a people?" (1 Kings 3:3–9).
The Lord honored Solomon's wise yet humble request by freely granting him not only wisdom, but also fame and fortune. Why? He wanted to give Solomon a perfect heart, that he would keep God's law and build up His kingdom (1 Chronicles 22:12, 19). As a result of the king's obedience, the nation would be blessed and the world would declare, "Surely this great nation is a wise and understanding people" (Deuteronomy 4:6). In answer to the prayer of the youthful king, "God gave Solomon wisdom and understanding exceeding much, and largeness of heart, even as the sand that is on the sea shore. And Solomon's wisdom excelled the wisdom of all the children of the east country, and all the wisdom of Egypt. For he was wiser than all men" (1 Kings 4:29–31).
What can we learn from this?
"Those who today occupy positions of trust should seek to learn the lesson taught by Solomon's prayer. The higher the position a man occupies, the greater the responsibility that he has to bear, the wider will be the influence that he exerts and the greater his need of dependence on God. Ever should he remember that with the call to work comes the call to walk circumspectly before his fellow men. He is to stand before God in the attitude of a learner. Position does not give holiness of character. It is by honoring God and obeying His commands that a man is made truly great." —Prophets and Kings, pp. 30, 31. [Emphasis supplied.]
Building the Temple
God is honored by excellence, and the temple to be built to His honor was to be magnificent because our God is greater than all other gods. (2 Chronicles 2:5.) Exact specifications were given to direct the construction of the temple, and both God and His people were honored by this beautiful place of worship.
Downfall
In view of all that Solomon had going for him, how do we account for this wise and humble king falling away from God?
Problem #1: Promiscuity.
Unfortunately, "Solomon loved many strange women, together with the daughter of Pharaoh, women of the Moabites, Ammonites, Edomites, Zidonians, and Hittites; of the nations concerning which the Lord said unto the children of Israel, Ye shall not go in to them, neither shall they come in unto you: for surely they will turn away your heart after their gods: Solomon clave unto these in love. And he had seven hundred wives, princesses, and three hundred concubines: and his wives turned away his heart" (1 Kings 11:1–3). Solomon had become a degenerate immoralist. The foreign women whom he had married had turned his heart away from God. His large harem was a transgression beyond all conceivable bounds.
Problem #2: Business deals made without the fear of God.
"Solomon gathered chariots and horsemen: and he had a thousand and four hundred chariots, and twelve thousand horsemen, which he placed in the chariot cities, and with the king at Jerusalem. And the king made silver and gold at Jerusalem as plenteous as stones, and cedar trees made he as the sycamore trees that are in the vale for abundance. And Solomon had horses brought out of Egypt, and linen yarn: the king's merchants received the linen yarn at a price. And they fetched up, and brought forth out of Egypt a chariot for six hundred shekels of silver, and an horse for an hundred and fifty: and so brought they out horses for all the kings of the Hittites, and for the kings of Syria, by their means" (2 Chronicles 1:14–17).
The practice of a king to gather multiple horses, multiple wives—and even gold and silver to excess—was contrary to God's plain command that had been a requirement from the early days of the nation: "When thou art come unto the land which the Lord thy God giveth thee, and shalt possess it, and shalt dwell therein, and shalt say, I will set a king over me, like as all the nations that are about me; thou shalt in any wise set him king over thee, whom the Lord thy God shall choose: one from among thy brethren shalt thou set king over thee: thou mayest not set a stranger over thee, which is not thy brother. But he shall not multiply horses to himself, nor cause the people to return to Egypt" (Deuteronomy 17:14–16). As a result, the trap that Satan had set for Solomon got worse:
"In seeking to strengthen his relations with the powerful kingdom lying to the southward of Israel, Solomon ventured upon forbidden ground. Satan knew the results that would attend obedience; and during the earlier years of Solomon's reign—years glorious because of the wisdom, the beneficence, and the uprightness of the king—he sought to bring in influences that would insidiously undermine Solomon's loyalty to principle and cause him to separate from God. That the enemy was successful in this effort, we know from the record: 'Solomon made affinity with Pharaoh king of Egypt, and took Pharaoh's daughter, and brought her into the City of David' (1 Kings 3:1).
"From a human point of view, this marriage, though contrary to the teachings of God's law, seemed to prove a blessing; for Solomon's heathen wife was converted and united with him in the worship of the true God. Furthermore, Pharaoh rendered signal service to Israel by taking Gezer. . . . But in forming an alliance with a heathen nation, and sealing the compact by marriage with an idolatrous princess, Solomon rashly disregarded the wise provision that God had made for maintaining the purity of His people. The hope that his Egyptian wife might be converted was but a feeble excuse for the sin." —Prophets and Kings, p. 53.