Knowing God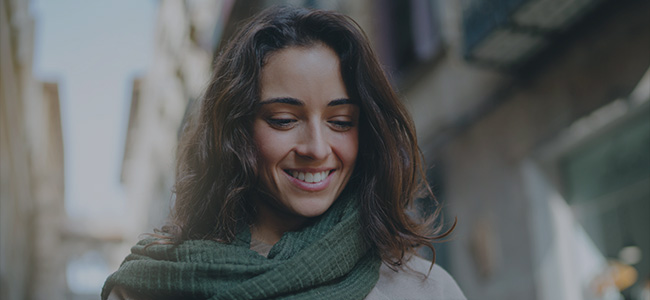 Sunday, December 3, 2023
Does God Know You?
GOD IS ALL KNOWING: Inspiration tells us that God is all-knowing or "omniscient." "For if our heart condemn us, God is greater than our heart, and knoweth all things" (1 John 3:20). This means that He has perfect knowledge of all things. He does not have to learn anything and He does not have to reason things out. God knows everything that will happen and that has happened. His omniscience means that He has perfect knowledge, perfect understanding, and perfect wisdom. God being the source of all intelligibility of creation, by His nature is all knowledge. We are created in His image, so for sure He knows us. God watches each one of us. "For he looketh to the ends of the earth, and seeth under the whole heaven" (Job 28:24).
GOD KNOWS US BEFORE WE ARE KNOWN: King David said: "Your eyes saw my substance, being yet unformed. And in Your book they all were written, the days fashioned for me, when as yet there were none of them" (Psalm 139:16, NKJV).
God said to Jeremiah: "Before I formed thee in the belly I knew thee; and before thou camest forth out of the womb I sanctified thee, and I ordained thee a prophet unto the nations" (Jeremiah 1:5).
We read also in 1 Chronicles 22:9 that the life circumstances of Solomon the king were foreknown of God.
The Lord gave Josiah his name 32 years before his birth and prophesied of his life as to be one of the few kings who would obey God and do what was right in His sight (1 Kings 13:2).
Abraham was given the promise by God that nations would come from him, yet at that time he had no children; his wife Sarai was barren. They waited 25 years for the promised child Isaac to be born. Sarah thought to "help" God's prophecy to be fulfilled by giving her maidservant Hagar to Abraham to conceive a child. Although that was not God's plan, in His mercy, He nonetheless comforted Hagar with a prophecy which was fulfilled (Genesis 16:12).
When Abraham was 99 years old, God promised His long-awaited child. "And God said, Sarah thy wife shall bear thee a son indeed; and thou shalt call his name Isaac; and I will establish my covenant with him for an everlasting covenant, and with his seed after him" (Genesis 17:19).
The birth of John the Baptist was likewise prophesied (Luke 1:13).
Christ's birth was announced in advance when the angel of the Lord appeared unto Mary, "And the angel said unto her, Fear not, Mary: for thou hast found favour with God. And, behold, thou shalt conceive in thy womb, and bring forth a son, and shalt call his name Jesus. He shall be great, and shall be called the Son of the Highest: and the Lord shall give unto him the throne of his father David" (Luke 1:30-32). The Lord who knew all before they were born knows each of us, too.
GOD KNOWS OUR THOUGHTS: God knows everything we have ever done, but He also knows everything we have ever thought. God knows absolutely everything about us. The psalmist said, "Thou knowest my down-sitting and mine uprising, thou understandest my thought afar off" (Psalm 139:2). We can hide our thoughts from others, and even deceive them about our thoughts by deliberately lying. But we cannot hide anything from God. The Bible says, "Neither is there any creature that is not manifest in his sight: but all things are naked and opened unto the eyes of him with whom we have to do" (Hebrews 4:13).
GOD IS THE GOD OF KNOWLEDGE: The prayer of Hannah, the mother of Samuel, declared: "Talk no more so exceeding proudly; let not arrogancy come out of your mouth: for the Lord is a God of knowledge, and by him actions are weighed" (1 Samuel 2:3).
King David said, "Thou hast beset me behind and before, and laid thine hand upon me. Such knowledge is too wonderful for me; it is high, I cannot attain unto it" (Psalm 139:5, 6).
GOD KNOWS THE FUTURE: God knows everything that will happen. The Lord said, "Declaring the end from the beginning, and from ancient times the things that are not yet done, saying, My counsel shall stand, and I will do all my pleasure" (Isaiah 46:10).
God prophesied about the future of Abraham in Genesis 18:18, about Benhadad, king of Syria (2 Kings 8:9), Hezekiah (2 Kings 20:1), and Solomon (1 Kings 5:5). The Lord who knows the future of these people would also definitely know our future too. So, let us submit to His wisdom.
GOD HEARS OUR PRAYERS:"And Moses cried unto the Lord, saying Heal her now, O God, I beseech thee" (Numbers 12:13). The Lord heard the prayer of Moses and Miriam was healed from leprosy.
When king Hezekiah was sick unto death, the prophet Isaiah confirmed that he would die, the king prayed unto the Lord, who had compassion on him and extended his life (2 Kings 20:3–6).
The sun stood still and the moon stayed (Joshua 10:12–14) in response to Joshua's prayer. The God who heard the prayers of these faithful people will also hear our prayers.
In a time of life-threatening crisis, God heard the prayers of Esther and delivered His people.
GOD KNOWS US BY NAME: God called people by name in the Scriptures. There are examples when He spoke to Jacob, Moses, Joshua, Samuel, and Saul of Tarsus by name (Isaiah 43:1; Exodus 3:4; 1 Samuel 3:10; Acts 9:4).
GOD GAVE NAMES TO PEOPLE: He told a famous patriarch, "Neither shall thy name any more be called Abram, but thy name shall be Abraham; for a father of many nations have I made thee" (Genesis 17:5).
SARAH: Abraham was not only the member of his family to receive a name change from God. His wife did, too. "And God said unto Abraham, As for Sarai thy wife, thou shall not call her name Sarai, but "Sarah shall be her name be" (Genesis 17:15). She would be a mother of nations and kings would be born of her.
JACOB: Jacob also received a new name from the Lord. The angel said, "Thy name shall be called no more Jacob, but Israel: for as a prince hast thou power with God and with men, and hast prevailed" (Genesis 32:28).
MAHERSHALALHASHBAZ: The prophet Isaiah had a son who was named by God—a name that was also part of a prophecy. When Isaiah's wife bore a son, "Then said the Lord to me, Call his name Mahershalalhashbaz" (Isaiah 8:3).
JEZREEL:The prophet Hosea's first-born son was given a meaningful name by God: "And the Lord said unto him, Call his name Jezreel; for yet a little while, and I will avenge the blood of Jezreel upon the house of Jehu, and will cause to cease the kingdom of the house of Israel" (Hosea 1:4).
LORUHAMAH: The prophet Hosea's daughter was another one who received a symbolic name from the Lord: "God said unto him, Call her name Loruhamah: for I will no more have mercy upon the house of Israel; but I will utterly take them away" (Hosea 1:6).
LOAMMI: The prophet Hosea's second son was named by God: "Then said God, Call his name Loammi: for ye are not my people, and I will not be your God" (Hosea 1:9). God has a purpose for each one of us by giving a name to us.
GOD SPEAKS TO US IN MANY WAYS: God is all powerful. He is omnipresent. He is sovereign. The Bible is filled with the accounts of God speaking to individuals, to families and to nations. In the past He spoke in many different ways and that is true today as well. God speaks to all men through His creation. "For the invisible things . . . that are made, even His eternal power and Godhead, so that they are without excuse" (Romans 1:20). "The heavens declare the glory of God; and the firmament sheweth his handywork. Day unto day uttereth speech, and night unto night sheweth knowledge" (Psalm 19:1, 2). God communicated with His people in the past through angels, prophets, dreams, visions, miracles, and even through a donkey. The donkey opened its mouth and spoke to Balaam (Numbers 22:28).
GOD SPEAKS TO US THROUGH HIS WORD: Jesus is the Word of God (John 1:1). It is one way that God speaks to us personally and powerfully even today. Not only are we to have a relationship with God through His word, but we also should be ready to give an answer to others whenever necessary, with meekness and fear (1 Peter 3:15). When the devil tempted Jesus in the wilderness, the Lord responded to the devil's temptations by quoting truth from God's word. (Matthew 4:1–11). We must learn the truth which is found in the word of God, the sword of the Spirit with which we can defeat the enemy of our souls. As we put on the whole armor of God, we can stand against the wiles of the devil (Ephesians 6:11). Honoring and obeying God's word is key to hearing God's voice. (See John 14:21, 23.)
GOD SPEAKS IN A STILL, SMALL VOICE: When the prophet Elijah was discouraged and depressed, God spoke to him in an unexpected way. Sometimes God will speak through the wind, an earthquake or fire but most often He speaks in a still small voice, so we have to be attentive. (See 1 Kings 19:11–13.)
GOD SPOKE THROUGH HIS SON JESUS: God revealed Himself fully through the person, character, words, behavior, and works of His Son. Jesus reveals God to man by His whole person. He taught the people in parables, stories, object lessons, and especially through His own example of how to live a Godly life. (Read Hebrews 1:1, 2; Mark 4:34; Matthew 7:3–5; John 13:3–7.)
GOD SPEAKS THROUGH THE HOLY SPIRIT: When Jesus was on this earth, God spoke to humanity through Him, and when Jesus returned to the Father, the Holy Spirit was sent to lead us into all truth to be our Comforter from God (John 14:26). God's Holy Spirit is poured upon all who believe and accept Jesus as personal Saviour and He will guide us into all the truth. Let us therefore submit ourselves to the will of the Father, the Son, and the Holy Spirit.
GOD SEARCHES EVERY HEART: David appealed to his son, "And thou, Solomon my son, know thou the God of thy father, and serve him with a perfect heart and with a willing mind. For the Lord searcheth all hearts, and understandeth all the imaginations of the thoughts: if thou seek him, he will be found of thee; but if thou forsake him, he will cast thee off for ever" (1 Chronicles 28:9). This advice to king Solomon clearly reveals to each and every one that God knows our imaginations. Let us be very careful in all our deeds and thoughts.
THE LORD GOD LOOKS UPON THE HEART: God told the prophet Samuel to anoint David as a king, explaining that the outward appearance is not what matters most; it is the heart that only He sees (1 Samuel 16:7).
GOD'S EYES SEE ALL THINGS: The Scripture speaks symbolically of the eyes of God seeing all things. "For the eyes of the Lord run to and fro throughout the whole earth, to shew himself strong in the behalf of them whose heart is perfect toward him" (2 Chronicles 16:9). "For mine eyes are upon all their ways: they are not hid from my face, neither is there iniquity hid from mine eyes" (Jeremiah 16:17). "He that planted the ear, shall he not hear? he that formed the eye shall he not see?" (Psalm 94:9).
GOD KNOWS WHAT EVIL PEOPLE THINK: "Therefore he knoweth their works, and he over-turneth them in the night, so that they are destroyed" (Job 34:25). King Nebuchadnezzar was proud of building the great city of Babylon by his power. When the words were still on the mouth, a voice from heaven said that he would not be king for seven years and would live with wild animals and eat grass like an ox. (Read Daniel 4:17–37.) Later he realized his sin and turned towards God.
GOD KNOWS THE HAPPENINGS ON THE EARTH: Lord God spoke to Moses from the burning bush and God asked him to lead His people out of Egypt and rescue from slavery. "And the Lord said I have surely seen the affliction of my people which are in Egypt, and have heard their cry by reason of their taskmasters; for I know their sorrows" (Exodus 3:7). God watches each and every thing that happens on earth. Let us not grow weary, and let us put our trust in the Lord.
GOD KNOWS THE THINGS OF THE PAST: The apostle affirms, "Known unto God are all his works from the beginning of the world" (Acts 15:18).
GOD IS PERFECT IN JUDGMENT: Only God who is perfect in knowledge would be competent to judge humanity (2 Peter 3:7). When people realize they will have to stand one day before an all-knowing God, this should cause them to evaluate the way they live their lives. Jesus says, "by thy words thou shalt be justified, and by thy words thou shalt be condemned" (Matthew 12:37).
GOD KEEPS HIS PROMISE:God made this promise to His people. "And ye shall seek me, and find me, when ye shall search for me with all your heart" (Jeremiah 29:13). If we seek Him with all our heart, we will hear His voice. God knows what exactly is in the heart of every man. If God knows us, then He knows what we are going through in life. We are not alone and we have not been forgotten. God knows the struggles we face in life. He knows our temptations and our family situation, and He has promised us that He will never leave us nor forsake us. Deuteronomy 31:6; John 3:16.
GOD IS ALWAYS WITH HIS CHILDREN IN NEED: King Darius was the ruler over Babylon and had placed Daniel as the first president. Daniel believed in God and followed the Lord's command. Jealous rivals persuaded the king to make a law requiring all to only worship him, and if any who would worship any other God would be thrown into the den of lions. Since Daniel prayed three times a day with his windows open to God, sure enough, he was thrown into the lions' den. But the Lord God was with him and He shut the lions' mouths and protected Daniel (Daniel 6:21, 22).
King Nebuchadnezzar made an image of gold in the province of Babylon and invited all in authority to come for the dedication of the image. Whoever would not bow down and worship the image would be thrown into a burning fiery furnace. Three young Hebrews who did not bow down and worship the image, were thrown into the burning fiery furnace. The Lord God was with them in the fiery furnace and they were not burned; the fire had no power over them (Daniel chapter 3).
God was with Moses in leading the Israelites from Egyptian slavery. He miraculously supplied the people with water from the rock and manna from heaven. The Lord God parted the sea and the people crossed on dry land (Exodus 14:16). This same God then covered up the enemy in the depth of the same sea and brought salvation to His people. He is the same God who works on our behalf even today. He is the same yesterday, today, and forever. (Read Exodus chapter 14.)
After the death of Moses, God made the people to pass through river Jordan on dry ground. The priests that bore the ark of the covenant of the Lord stood firm on the dry ground in the midst of Jordan. (Read Joshua chapter 3.)
God was with Noah and his family and preserved them from flood, for they all obeyed God. "And the Lord said unto Noah, Come thou and all thy house into the ark; for thee have I seen righteous before me in this generation" (Genesis 7:1). The flood was forty days upon the earth and all flesh died and every living substance destroyed, but God preserved Noah and his family. The Lord was with them.
Abraham was called of God to leave Ur of the Chaldees. He obeyed unquestioningly the commands of God and believed His covenant promise that his seed would become a new nation. (See Genesis chapter 12.) Just as God made and kept His promises to Abraham, God has made promises to us too.
In Genesis 39:1–6, Joseph was sold into slavery by his own brothers. The Lord God was with Joseph in the unknown country, where he attained the favor of Potiphar, who promoted him over his whole household. Eventually God directed circumstances to make Joseph second-in-command of Egypt, especially to take charge of preparations for the coming famine. (Read Genesis 41:37–45.) Joseph knew the Lord was with him.
God was with Jonah when he was in the belly of a gigantic fish. The Lord preserved him there and heard his prayer in his affliction. The fish then vomited out Jonah, who agreed to go to Nineveh and convince the entire city to repent. Although he had not obeyed at first, he, too, repented for having avoided his duty. We need to obey God in all circumstances whatever God asks us to do; we must not hesitate to obey His voice.
GOD'S CALLING TO EACH ONE OF US: The Lord God is not asking anything from us. He asks for our heart: "My son, give me thine heart, and let thine eyes observe my ways" (Proverbs 23:26). And the Lord asks us to follow His commandments and the words of the scriptures in order to hear the voice of God. We have to spend time with Him. The more we are with Him, the better we will know His voice. "Blessed are your eyes, for they see: and your ears, for they hear" (Matthew 13:16). As we grow in faith, we will learn to hear God's voice. Jesus said, "My sheep hear my voice, and I know them, and they follow me" (John 10:27). We must ask God to reveal to us anything that is hindering our relationship with Him, and then obey Him. For that we have to meditate on the scriptures. We have to make ourselves available to God through prayer and worship. Let us be still in His presence. The Lord says, "Be still and know that I am God: I will be exalted among the heathen, I will be exalted in the earth" (Psalm 46:10). Let us remain pure and true and firm, remembering our character is being imprinted upon the books of heaven. Amen.