"Thy Kingdom Come"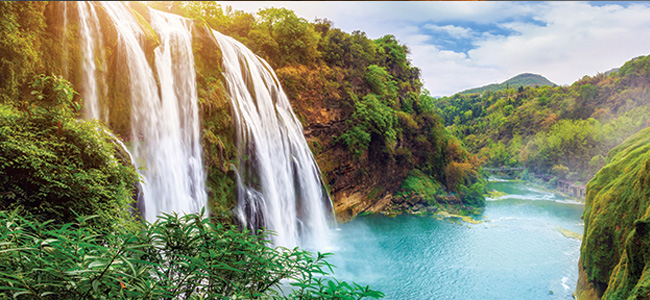 Editorial
"Thy kingdom come"
Besides the famous phrase in the Lord's prayer, there is an interesting prophecy in the book of Ezekiel: "Thus saith the Lord God; Remove the diadem, and take off the crown: this shall not be the same: exalt him that is low, and abase him that is high. I will overturn, overturn, overturn, it: and it shall be no more, until he come whose right it is; and I will give it him" (Ezekiel 21:26, 27).
We often hear about the political spectrum of things on this planet. So many are frantically jostling for position, power and financial gain—craving the things of this world. Yet while living as our Example as the Son of man on earth, Jesus Christ did not concern Himself with such matters. In His response to Pontius Pilate, the governor so eager to know whether he ought to be concerned or even paranoid about Christ's influence, the Lord explained, "My kingdom is not of this world: if my kingdom were of this world, then would my servants fight" (John 18:36).
A kingdom not of this world. . . . How different is that? Quite different! It is a kingdom not gained by force or armaments, because "the meek shall inherit the earth; and shall delight themselves in the abundance of peace" (Psalm 37:11).
That is the ultimate plan of the Creator of the whole world. He loves the meek. He is neither impressed nor intimidated by bullies.
In the last days
As world history escalates to its rapidly approaching climax with the second coming of Jesus Christ in the clouds of Heaven, anticipation is keen. Reviewing the history of the nations, we are reminded of God's plan expressed in the opening verse above as found in Ezekiel. Yes, God has been overturning things throughout history and will continue to do so until the return of Christ to claim His rightful role as King not merely of a nation, nor even an empire—but of the entire planet and the vast universe.
And ultimately . . .
John the Revelator describes: "I saw heaven opened, and behold a white horse; and he that sat upon him was called Faithful and True, and in righteousness he doth judge and make war. His eyes were as a flame of fire, and on his head were many crowns; and he had a name written, that no man knew, but he himself. And he was clothed with a vesture dipped in blood: and his name is called The Word of God. And the armies which were in heaven followed him upon white horses, clothed in fine linen, white and clean. And out of his mouth goeth a sharp sword, that with it he should smite the nations: and he shall rule them with a rod of iron: and he treadeth the winepress of the fierceness and wrath of Almighty God. And he hath on his vesture and on his thigh a name written, King of Kings, and Lord of Lords" (Revelation 19:11–16).
This is not speaking of any one of us mere mortals. It will be through the power of God Himself. Let us invite Jesus into our hearts and enjoy the blessing of meekness on the right side of world history. Amen.