The Gospel in Galatians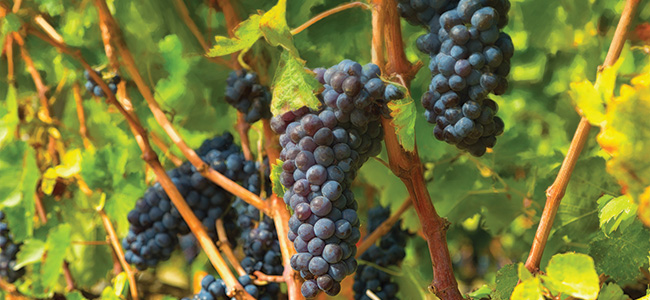 The Fruit of the Spirit
The Fruit of the Spirit
Love
Love is the fundamental principle of the moral law of Ten Commandments. God is love. His creatures came into existence as result of God's love and their character was impregnated with love. Anything contrary to God's love is sin.
When questioned by the doctor of the law about the great commandment, Christ answered: "Thou shalt love the Lord thy God with all thy heart, and with all thy soul, and with all thy mind. This is the first and great commandment. And the second is like unto it, Thou shalt love thy neighbour as thyself" (Matthew 22:37–39).
"No matter how high the profession, he whose heart is not filled with love for God and his fellow men is not a true disciple of Christ."1
Joy
Truly happy people are those who know Jesus Christ by personal experience. They have what is called the "joy of salvation." This true joy is possible only for those whose sins have been forgiven.
"When self is surrendered to God, our eyes will be opened to see the stumbling stones which our un-Christlikeness has placed in the way of others. All these God bids us remove. He says: 'Confess your faults one to another, and pray one for another, that ye may be healed.' James 5:16. Then we may have the assurance that David had when, after confession of his sin, he prayed: 'Restore unto me the joy of Thy salvation; and uphold me with Thy free Spirit.' Psalm 51:12."2
Peace
"Being justified by faith, we have peace with God through our Lord Jesus Christ" (Romans 5:1).
In Isaiah 9:6, Christ is called "the Prince of Peace." Maybe you have seen this expression somewhere: "No Jesus, no peace. Know Jesus, know peace." It really makes sense. But what is the true meaning of knowing Jesus?
"It is only by knowing Christ that we can know God. The Sent of God calls upon all to listen to these words. They are the words of God, and all should give heed to them; for by them they will be judged. To know Christ savingly is to be vitalized by spiritual knowledge, to practice His words. Without this, all else is valueless."3
"The Lord will give strength unto his people; the Lord will bless his people with peace" (Psalm 29:11).
Longsuffering (patience)
The patience of the saints is one of the main characteristics of God's church in these last days. Says the prophet: "Here is the patience of the saints: here are they that keep the commandments of God, and the faith of Jesus" (Revelation 14:12).
Patience is also mentioned in the ladder of Christian progressive character (2 Peter 1:6).
"Patience as well as courage has its victories. By meekness under trial, no less than by boldness in enterprise, souls may be won to Christ."4
Kindness (Gentleness)
"Be ye kind one to another, tenderhearted, forgiving one another, even as God for Christ's sake hath forgiven you" (Ephesians 4:32).
Goodness
There are many Bible verses exalting the goodness of the Lord, and very few making reference to the goodness of humanity. The reason is very simple: God is good by His own nature, and humans are evil by our own sinful nature. The only way to be good is accepting the goodness of the Lord revealed in the perfect character of Christ.
"From a worldly point of view, money is power; but from the Christian standpoint, love is power. Intellectual and spiritual strength are involved in this principle. Pure love has special efficacy to do good, and can do nothing but good."5
"The difference between a good person and a wicked person is not always caused by natural goodness of disposition. Goodness is the result of divine power transforming human nature. By believing in Christ, the fallen race that He has redeemed may obtain that faith that works by love and purifies the soul from all defilement."6
Faith
Faith is an essential attribute for our salvation. Man cannot produce it. It is a gift of God. Paul wrote in Ephesians 2:8-10: "For by grace are ye saved through faith; and that not of yourselves: it is the gift of God: Not of works, lest any man should boast. For we are his workmanship, created in Christ Jesus unto good works, which God hath before ordained that we should walk in them."
"The just shall live by faith." "Faith cometh by hearing, and hearing by the word of God." "Whatsoever is not of faith is sin" (Romans 1:17; 10:17; 14:23).
"Only by faith in Christ can the sinner be cleansed from guilt and be enabled to render obedience to the law of his Maker."7
"Holy men of old were saved by faith in the blood of Christ."8
Meekness
Words of Jesus in His sermon on the mount: "Blessed are the meek: for they shall inherit the earth" (Matthew 5:5).
"Jesus emptied Himself, and in all that He did, self did not appear. He subordinated all things to the will of His Father. . . .
"Human nature is ever struggling for expression, ready for contest; but he who learns of Christ is emptied of self, of pride, of love of supremacy, and there is silence in the soul. Self is yielded to the disposal of the Holy Spirit. Then we are not anxious to have the highest place. We have no ambition to crowd and elbow ourselves into notice; but we feel that our highest place is at the feet of our Saviour. . . .
"The meekness of Christ, manifested in the home, will make the inmates happy; it provokes no quarrel, gives back no angry answer, but soothes the irritated temper and diffuses a gentleness that is felt by all within its charmed circle. . . .
"Far better would it be for us to suffer under false accusation than to inflict upon ourselves the torture of retaliation upon our enemies. . . .
"Through humility and self-surrender we may become heirs with [Christ] when 'the meek shall inherit the earth.' Psalm 37:11."9
Temperance (self-control)
"True temperance teaches us to dispense entirely with everything hurtful and to use judiciously that which is healthful."10
Temperance is connected with the fruit of the Spirit. We cannot have self-control in our own strength. Only the grace of Christ can make us temperate in all things. "Whether therefore ye eat, or drink, or whatsoever ye do, do all to the glory of God" (1 Corinthians 10:31).
"It is just as much sin to violate the laws of our being as to break one of the Ten Commandments, for we cannot do either without breaking God's law."11
"Intemperance of any description is the worst kind of selfishness."12
"[The apostle] charges the Galatians to 'walk in the Spirit, and ye shall not fulfill the lust of the flesh. For the flesh lusteth against the Spirit, and the Spirit against the flesh.' Galatians 5:16, 17. He names some of the forms of fleshly lusts—idolatry, drunkenness, and such like. After mentioning the fruits of the Spirit, among which is temperance, he adds, 'And they that are Christ's have crucified the flesh with the affections and lusts.' Verse 24."13
References
1
The Acts of the Apostles, p. 318.
2
Testimonies, vol. 6, p. 43.
3
The SDA Bible Commentary [E. G. White Comments], vol. 5, pp. 1145,

1146

. [Emphasis added.]
4
The Acts of the Apostles, p. 465.
5
The Adventist Home, p. 195.
6
Christ Triumphant, p. 49.
7
The Acts of the Apostles, p. 425.
9
Thoughts From the Mount of Blessings, pp. 14–17.
10
Patriarchs and Prophets, p. 562.
11
Ye Shall Receive Power, p. 79.
12
Forest Park Reporter, March 30, 1879.
13
Counsels on Health, p. 69.